The greatest surprise when I was in Singapore was waiting for me at the Kult's office. When I came to visit and get my copy of the Purple book, Lisa told me that Yahoo! chose my Brainchild to be the central artwork for their booth in the
Regional Spikes Awards
.
That was great news. But it also meant that I had to rush three more artworks that would comprise the 6m x 5.5m artwork. From a one-month artwork that is the
Purplescape
to the two-week artworks
the Brainchild and the Big Idea
, I was faced with an impossible task of coming up with a quadtych... in ONE WEEK!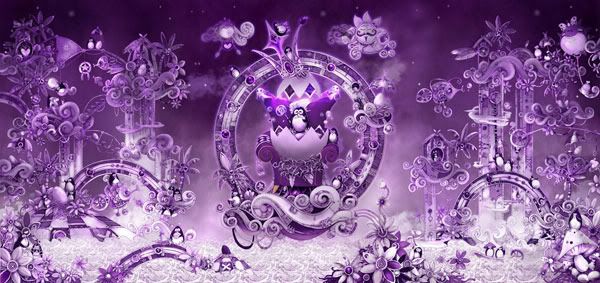 God knows I worked hard to finish the pieces on time. I even shunned my friends and ignored my family for an entire week. It was a time reminiscent of my college days when I could still manage to be productive with two-hour sleeps. It felt great until the unthinkable happened. My computer crashed on the day of submission, just as I was about to save the final artwork and a few minutes from sending it to them.Well I had anticipated that already but it never dawned on me that it would actually happen, during my birthday. Of all the days in a year!hehe If God was trying to teach me a valuable lesson, then he certainly did an excellent job.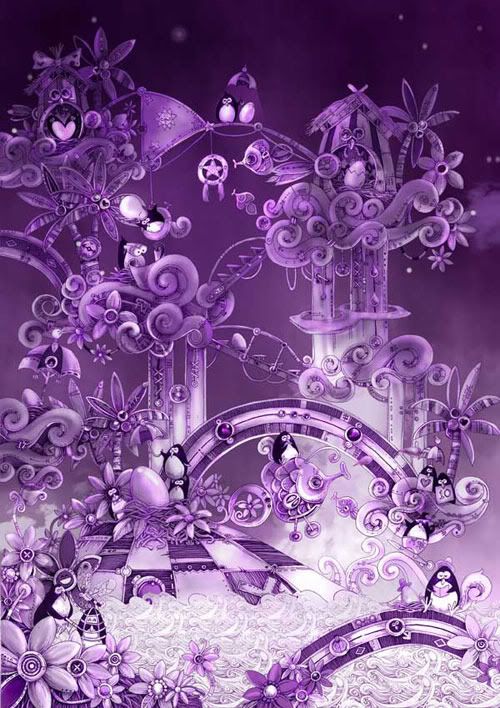 I did save a back-up copy of the artwork though... in my 3-year old thumb drive. That meant I had to wrap the only file left of my computer with bubble wrap and carry it with both palms to my former office. It was a flattened version of the artwork that would make editing cumbersome so I had to redo a part of it from scratch and stitch it back again. I was already one day late and we had no choice but to keep on praying that the very slow computers don't crash again. God was smiling at me then.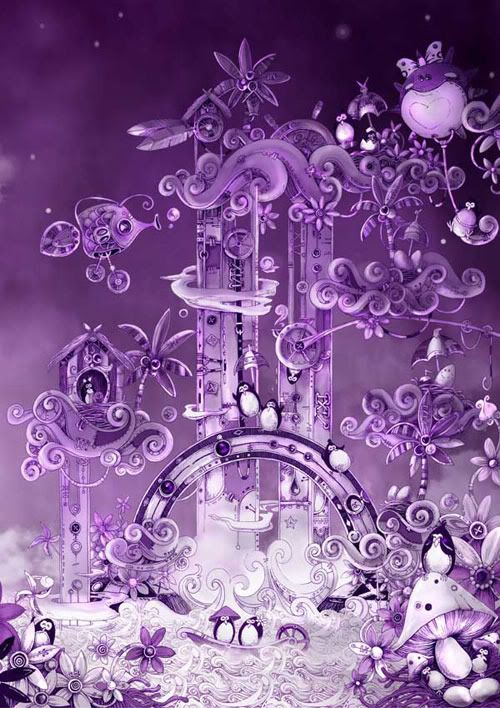 I had made it through that humbling ordeal and I promised myself that it won't happen again. By the way, I got some of my files back, thanks to my friend and national hero Josex. It's people like him that should be exalted and not some on-screen Zorro who only saves damsels in distress.;) Enjoy the details!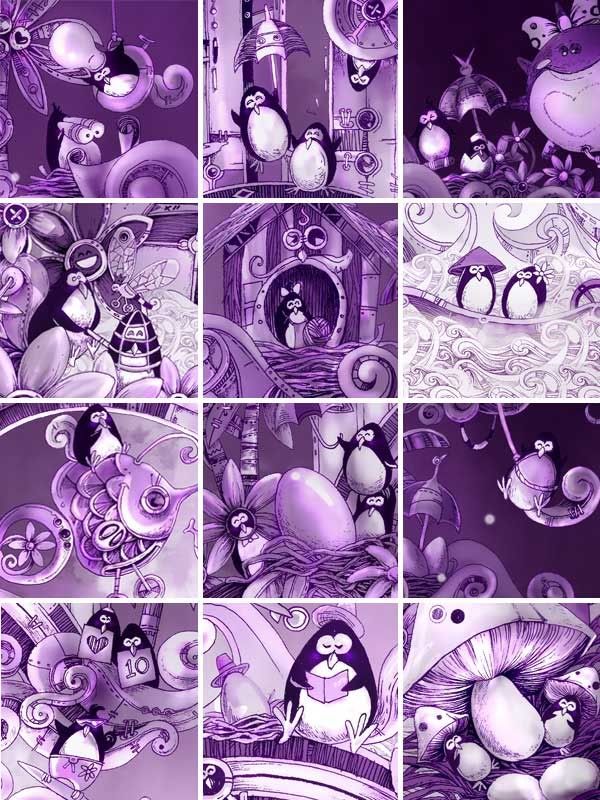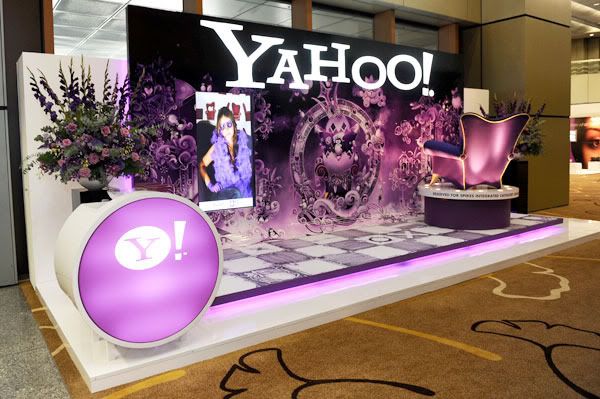 My Purple World at the Regional Spikes Awards at the Esplanade, Singapore. Photo courtesy of
Jem Seow
.