It feels like I've been away for a very long time. And finally, I can sit down, breathe a little and blog again. I'm just glad that yesterday I finished the last of five custom toys that I had been busy working on the past weeks. And guess what! I will soon be posting them here for sale. If you're interested, check back again in a few days or follow me on
twitter
and
facebook
for the announcement.
If you've been following me on facebook, then you might already know the good news about the Art for Japan auction wherein I donated an Umihotaru print. The auction raised almost $3,000 for the tsunami and earthquake victims in Japan. So thank you to all the bidders who helped in making that happen and special congratulations to Ms RK for winning my Umihotaru. Here's a photo of the print before it was shipped to Singapore.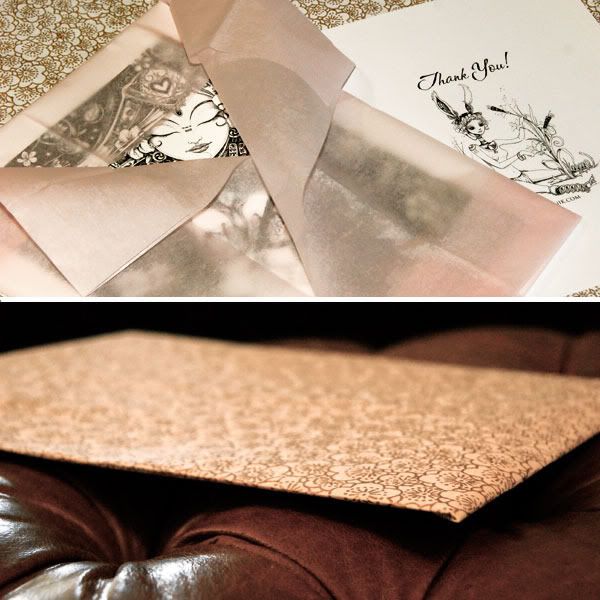 Umihotaru 海蛍 print wrapped in washi paper
Speaking of prints, I also sent these two framed special Wise Monkeys to two of my greatest friends as a very late Christmas present. Little did I know that they will be sending something very special in return. Let me share some of the photos.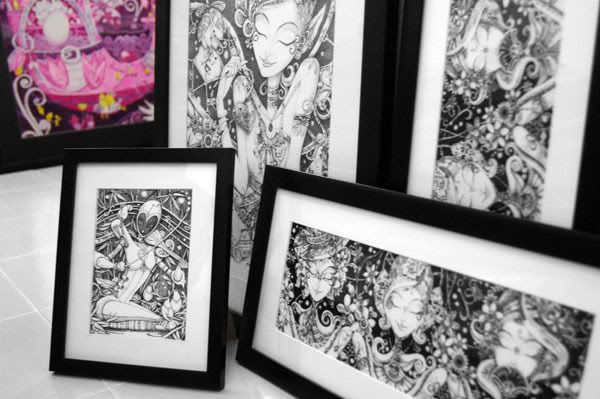 prints and originals before they were sent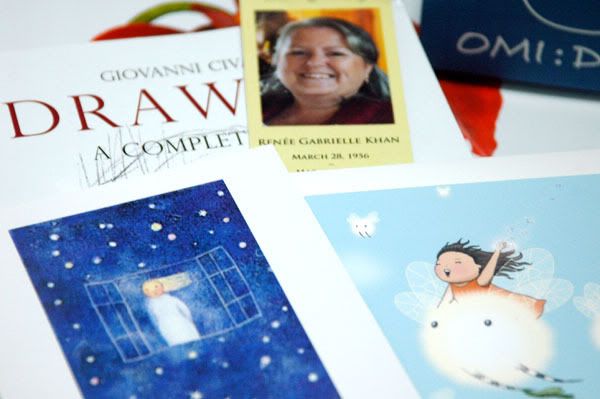 special cards and gifts from great friends
Up next, I will be posting some if not all of the custom toys I enjoyed painting on.:)