A few weeks back, I posted the pen and ink drawings of the restaurant menu I did for my boss's cousin. Finally, I got the images of the actual menu below.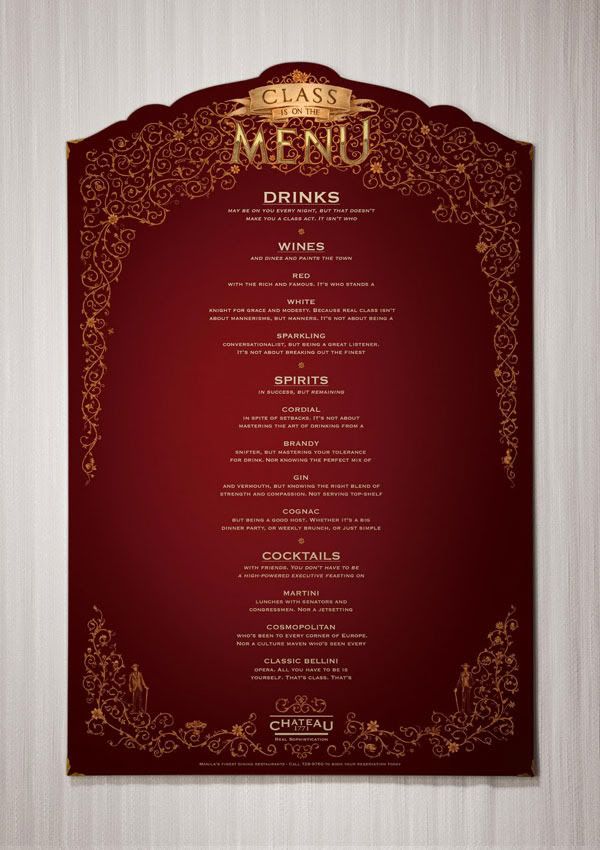 Class is on the Menu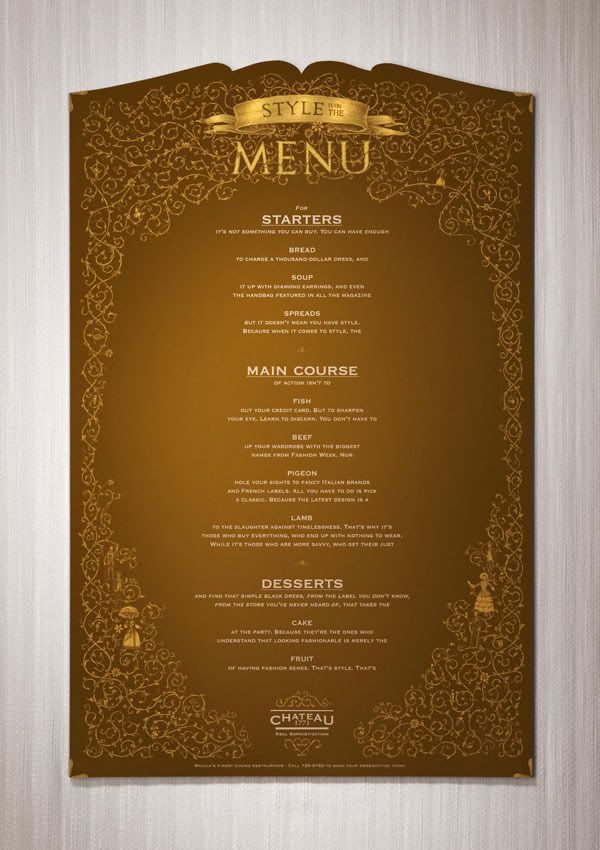 Style is on the Menu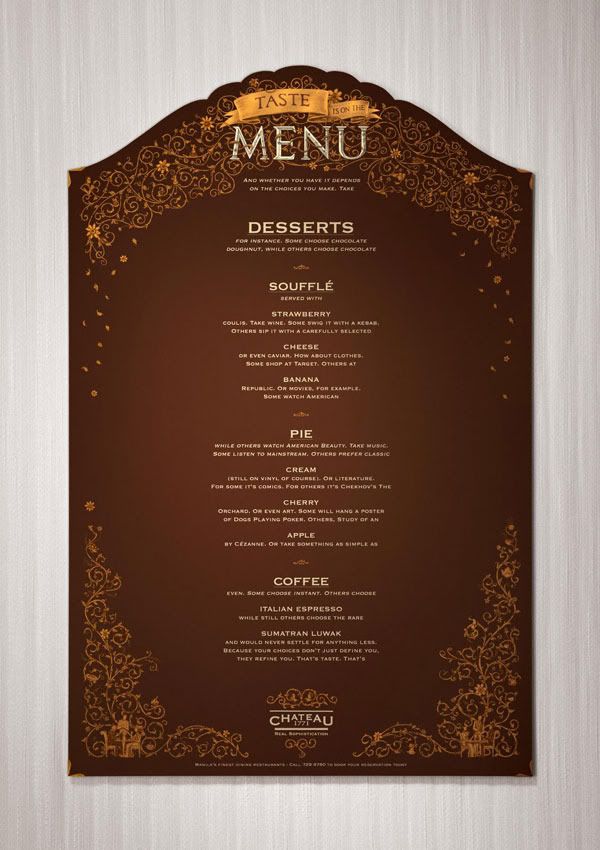 Taste is on the Menu
The original drawings are about 30 x 40" big and are reduced to fit in a 12 x 18" menu. Art direction by Carl Urgino and Biboy Royong.:)
For a closer look at the details, you can check
my behance account
.