2009 was a tragic year for great people. A lot of my friends lost their husbands, parents and loved ones. Some lost their jobs and some lost their homes. I've seen them handle and rise above their loss gracefully, they held on tight and strove to regain what they had lost and to become better persons. I look up to them with a great sense of pride and admiration. I know I can't compare my year to theirs but I also had my share of failures and problems. But with a stroke of luck and a whole bunch of good people(including them) to back me up, I had conquered them too.

Back in 2008, I was itching to show my Shah Mat series and half a dozen more artworks in an exhibit. But that didn't happen. I joined competitions hoping that somebody will discover my work. But those large canvases only ended up beside my computer table. Early last year, I started uploading them online, submitted them to art communities and joined more competitions. Everything followed through. I am very fortunate to have met friends in blogging, Stigmatattoo of deviantArt, Bel of Start Drawing, Nate of IllustrationMundo and Kate of Juxtapoz. They helped my art get recognized which led to the Yahoo! projects, Skinizi skins, Illusive 3 book, my first public apperance in Singapore and my first exhibit in New York. I also had a push from my friends, online buddies and my loved ones. 2009 would have not been as manageable without you guys so I share the year's success with all of you.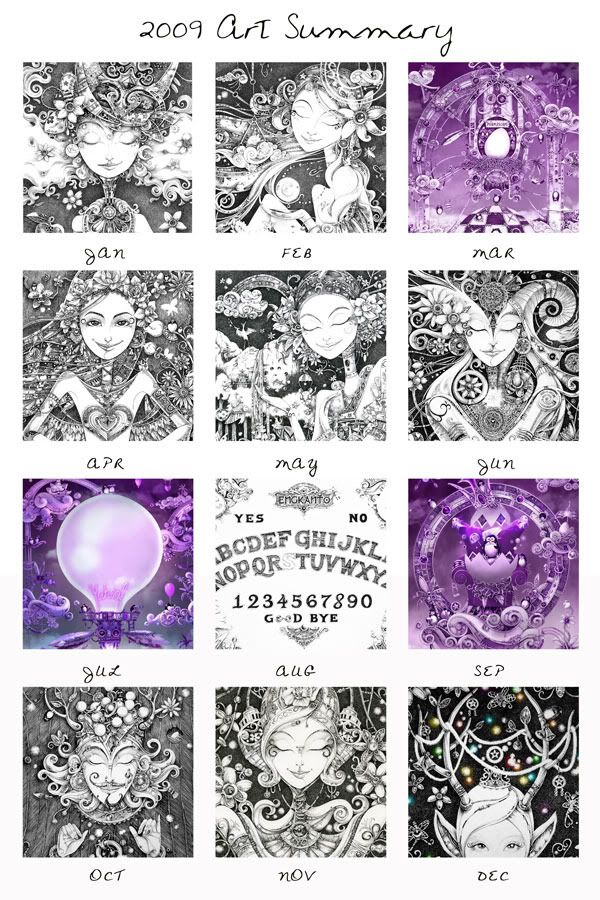 I made 36 artworks in 2009, that's twice as much what I created in 2008. I put the highlights all together and summed them up in the image above, I wish I could put everything in here. Anyway, I would like to share this little bundle of joy my friend gave me...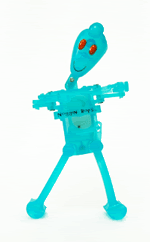 Here's wishing everyone all the good things that the new year has to offer. And may we also find in our hearts the willingness to forgive and the strength to forget and leave all the bad things behind. Let us welcome the new year with happiness in our hearts and with the faith that everything will turn out great in 2010. Happy new year everyone!

Cheers!~

Björnik