Earlier this year, I was fortunate enough to be invited to participate in a unique cross-genre art event. The people of Sounds of Subterrania selected artists from Munich, Berlin, Paris, London, New York, Los Angeles, Budapest, Rome, Barcelona and the Philippines to create their own cover art for Amos's newest album, Showtime.
The blank record sleeve that I worked on arrived one month before the deadline. The pressure of knowing that submissions were already underway called for a more systematic way to actualize my concept because I couldn't afford to make any mistakes. My whimsical style and realistic portraiture, penned with indelible ink didn't help much either. I watched other artists confidently do their prints while I painstakingly drew Amos's face first with a pencil. I welcomed and embraced my OCD again, heh! And because I am so proud that for the first time I had the patience to go through the artwork in an organized fashion, I created this animated process to celebrate it.:D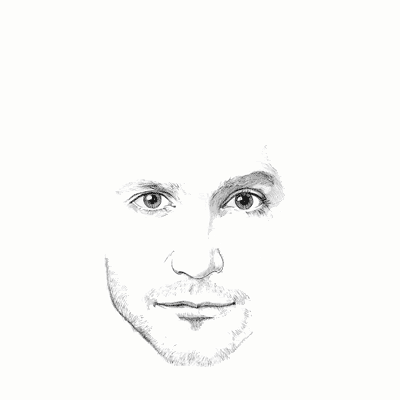 I am happy about how this turned out, I just hope that Amos and Sounds of Subterrania feel the same way.
To know more about Amos and the event, please visit www.amos-showtime.com.