Hey guys! I apologize to the followers and visitors of this blog for the lack of new posts. You might be tired of seeing the same entry prior to this but I retained that for a good reason. My Showtime artwork has been featured in numerous websites including those in Germany, thanks to the great team of Sounds of Subterannia and Julia Meyn of Monopolisten. Amir Sufi or Amos himself also liked my
Facebook page
and even commented on my album cover saying it's a masterpiece and he really loves it. Really cool guy!
After Showtime, I decided to take a break and dedicate my time to my family and friends. During my free time, I started doing studies of my next series in pen & ink. Then made a few artworks for some cool contest in dA(will post next) and a sketch for Nucleus's Power in Numbers(PIN).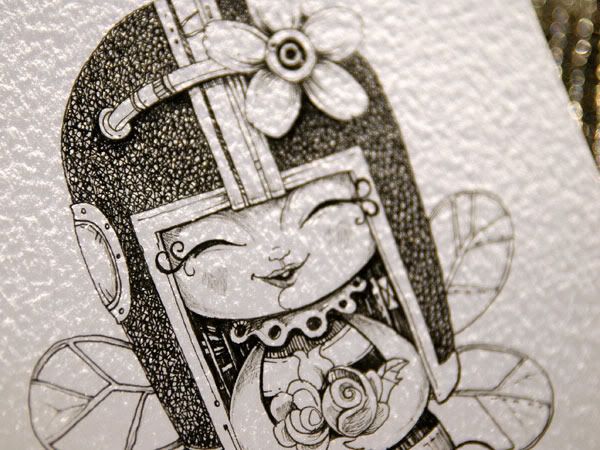 If you've been following my work for some time now, then you must have seen Yuka already. This time, I made a little sketch (5"x7") for PIN. If sold it will benefit the World Wildlife Fund. I also reserved a surprise item for the lucky buyer.:) You can get this adorable Yuka at
Nucleus Gallery
.