I'm already down to my last four Phosphenes and probably the last pen & ink drawings you'll see around here. With the time spent in each artwork, I could have created three watercolor paintings at least. And I wouldn't have been suffering from this much pain. If you're interested in commissioning me, now is the best time to send your requests. I only have two slots left. Below is a picture of my latest artwork and my not so fashionable wrist brace.
Bjornik.com
is already live. I didn't announce it here because I had been contemplating on whether to keep this blog or not. I met a lot of great friends and had fond memories of exciting projects and collaborations because of this blog. It's not easy to throw it all away. And besides, this service is absolutely free.haha When my domain and hosting expire, you know where to find me.;)
Last week, Rob of Artsprojekt offered me a new way of getting my artworks more accessible to everyone. And when I say everyone, that includes artists, skaters, housewives, infants, even dogs. If your pet goldfish wanted a shirt, they'd probably have the perfect size for it. The store sells almost everything but I've limited my options to shirts, shoes and skateboards. I made the prettiest skateboards, I doubt if anyone's gonna ride them. Just check them out at
Björnik's Ink well
, they go well with this equally gorgeous shoosies.:)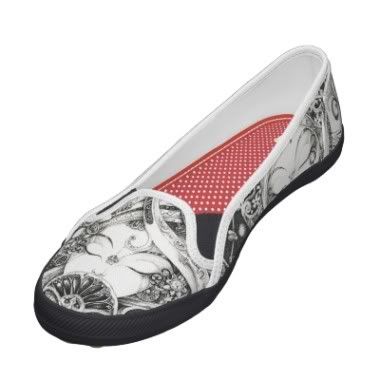 I never had any experience designing shoes. Good thing the colorway is customizable.